A Selection of Successful Nonprofit Leadership Placements
President & CEO Los Angeles, CA
President & CEO Los Angeles, CA
Sara Morgulis
Theatre for Young Audiences USA
Executive Director New York, NY
Edward Tepporn
Angel Island Immigration Station Foundation
Executive Director San Francisco, CA
Tamika Farr
Pathways LA
Executive Director Los Angeles, CA
Myeisha Gamiño Peguero
Pacific Clinics
Vice President of Public Affairs and Advocacy Arcadia, CA
Director of Development Lexington, KY
Director of Finance Los Angeles, CA
Naomi Tacuyan Underwood
Asian American Journalists Association
Executive Director San Francisco, CA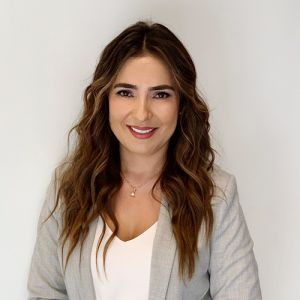 Norayma Cabot
A Place Called Home
Chief Executive Officer East Los Angeles, CA
Shelby Williams-González
Inner City Arts
Chief Executive Officer Los Angeles, CA
Ontson Placide
Stanford Sierra Youth Families
Chief Program Officer Sacramento, CA
Executive Director United States & Spain
Chief Operating Officer Denver, CO
Chief Executive Officer San Rafael, CA
Amber Rivas
Aviva
Chief Executive Officer Los Angeles, CA
Carlyne Ervin
Chrysalis
Vice President of HR Los Angeles, CA
Renaldo Wilson
Alzheimer's Los Angeles
Associate Vice President, Community Education and Health Equity Los Angeles, CA
Chief Executive Officer Los Angeles, CA
Chief Executive Officer Santa Ana, CA
We entrusted Envision Consulting to conduct Woodcraft Rangers' CEO search after having difficulties finding the appropriate person for the position. Envision was fully engaged throughout the entire process, very thorough and truly understood what our organization was looking for and what we needed both in day-to-day management and future growth. Our new CEO, Julee, is very enthusiastic about our organization and we are confident that she will perform excellently in this leadership role.

About 18 months ago, you and the team from Envision helped Grandview Foundation find Shelly Wood as Executive Director. During her first year, she won the support of her staff, improved operations and helped make the organization more financially stable. It was a wonderful fit. During these difficult last couple of months, Shelly's leadership has been incredible. With 30+ clients and nearly as many staff, she has kept them all motivated and safe, a challenging combination across 4 homes with guys in recovery. Grandview is even admitting new clients, putting them safely in isolation for 14 days. The entire Board at Grandview is incredibly proud of the amazing and brave work being done by Shelly and her team. I don't know how Grandview Foundation would have survived without her. We are very grateful. Thanks!

I've known Envision for several years and have referred them to my clients more than a few times with positive results. However, recently I had the opportunity to work directly with Envision when they recruited the ED/CEO for a local quasi- governmental agency for which I am the board chair. Their performance in this emotionally charged, extremely challenging and political situation was highly professional, ethical and indisputable. Their thorough recruiting was capped with an interview process that went beyond the traditional resume and basic interview and required the finalists to give presentations that made the choices clear and objective. All of the selection interview participants and the board members felt confident and satisfied with their final choice. And the community the organization serves has supported the board's decision without any challenges to the process and the results. I don't think that they could have faced a more difficult situation or achieved any better results.

"Working with Envision Consulting on our Executive Director search was an educational and seamless process. They kept us apprised every step of the way, and were very pleased with the candidates they presented."

"After 15 months and two extensive searches, in partnership with Envision, we have named David as our Vice President of Development. We are thrilled to have found a strong team member with passion and vision and vast experience in raising much-needed resources to continue URM's long history of stepping up to meet the needs of people experiencing homelessness in Los Angeles."

"We hired Envision Consulting to conduct a search for our Vice President of Development and Communications position. They were very thorough in their analysis of our organization and our expectations and found the perfect candidate that not only fit with our culture, but had wonderful and creative ideas to propel our organization to the next level. We were highly impressed with their executive search process and would definitely recommend them."

Our organization engaged Envision Consulting to conduct a Senior Vice President of Finance and CFO search. I was referred to them by a colleague, and after speaking with Matt, I was sold on their seamless and simple process. Tiffany's guidance throughout the hiring process was informative and very helpful. Envision was truly a lifesaver and took a lot of work off my hands. Thanks to Envision, we found an amazing new hire!

In a time of giving thanks, it is important to recognize those who have incredibly impacted not only our professional but also our personal lives. When I think of impact, I think of Envision Consulting and its incredible team that always takes such a humble, strategic, and most importantly thoughtful approach to all of their work. Once I was hired on by my organization through Envision, I wasn't just handed off, there was and continues to be an extended community of support -if it's through a networking event or just a simple call to check-in with me. Thank you for your support in ensuring the success of my organization and my leadership. Thank you, Envision, for providing a community of diversity, inclusiveness, and equity. I am incredibly thankful for the partnership.
826LA
A Place Called Home
A Sense of Home
A Window Between Worlds
Abraham Lincoln Brigade Archives
Alameda Council of Community Health
Angel Island Immigration Station Foundation
artworxLA
Asian American Journalists Association
Aviva Family & Children's Services
Beauty Bus Foundation
Boys & Girls Club Pasadena
Break the Cycle
Cancer Support Community South Bay
Caring House
Cedar House
Center for Restorative Justice Works
Conga Kids
Convalescent Aid Society
David & Margaret Youth and Family Services
EXP - The Oppurtunity Engine
Families in Schools
Food on Foot
Friends of the Children
Friendship House
Friends Outside Los Angeles
Esperanza Azteca
Exceptional Minds
Gabriella Charter School
Gasol Foundation
Girls Inc.
Goldie Hawn Foundation/MindUP
Grandview Foundation
Haven Hills
Healing CA
Inner City Arts
Institute for Applied Tinkering
Jay Nolan Community Services
John Tracy Clinic
Karma Rescue
Learning Rights Law Center
Los Angeles Center for Law and Justice
Los Angeles County Bicycle Coalition
Los Angeles Library Foundation
LA Housing Partnership
Marin City Community Development Corporation
MERCI
Mexican American Opportunity Fund
Mid Kansas CAP
National Council of Jewish Women | Los Angeles
New Directions for Veterans
News Leaders Association
New Horizons
OPARC
Pablove Foundation
Pasadena Media
Pathways LA
Pediatric Therapy Network
Santa Monica Chamber of Commerce
SEE-LA
Theatre for Young Audiences USA
TLC for the Blind
Tolerance Education Center
Trust South LA
United Friends of the Children
Venice BID
Westside Regional Center
Whistlestop
Woodcraft Rangers
Working Wardrobes
YWCA Glendale and Pasadena

Ability First
Adventist Health
Alliance for Children's Rights
Anthesis
Artworx
Aviva Family and Children's Services
Barlow Respiratory Hospital
Beagle Freedom Project
Boys and Girls Club of Santa Monica
Boy Scouts of Greater Los Angeles
Child Neurology Foundation
Children's Bureau
City Year
Discovery Cube Los Angeles
Dubnoff Center for Child Development
Eisner Health
Food on Foot
Friends of the Children
Haven Hills
Healthy Child, Healthy World
Hemophilia Foundation of Southern California
Hoboken Shelter
InnerCity Arts
LA Conservation Corps
Los Angeles LGBT Center
MOCA
ONE Archives Foundation
Pablove Foundation
Pacific Clinics
Pasadena Senior Center
Pathways LA
P.S. Arts
Rescue+Freedom Project
Safe Place for Youth
Self-Realization Fellowship
Students Run LA
The Achievable Foundation
The Wallis
The Whole Child
The Writers Guild
UCP Wheels for Humanity
Uplift
Union Rescue Mission
United Friends of the Children
Venice Community Housing
Western Center for Law & Poverty

AbilityFirst
Alzheimer's Association
Aviva Family and Children's Services
CAC of Santa Barbara County
Children's Institute, Inc
Chrysalis
Connections for Children
Fix Nation
Food on Foot
Frank D Lanterman Regional Center
Herb Alpert Foundation
Hunger Free Colorado
Girl Scouts of Greater Los Angeles
Grammy Museum
Haven Hills
Library Foundation of Los Angeles
Lift To Rise
MOCA - The Museum of Contemporary Art
McGroarty Arts Center
Museum of Ventura County
Neighborhood Legal Services of LA
New Directions for Veterans
New Horizons
Pacific Clinics
Pathways LA
Penny Lane Centers
Project Access
Rising Communities
Seneca
South Central Health and Rehabilitation Program
Stanford Sierra Youth & Families
Stray Cat Alliance
SRO Housing
The Kavli Foundation
The Planetary Society
Union Station Homeless Services
Westside Regional Center
Wildwood School
YWCA Glendale and Pasadena

Age Inclusion In Media
Airport Marina Counseling Services
American Jewish World Service
Anthesis
Artists Striving to End Poverty (New York)
Aviva Family and Children's Services
Boys & Girls Club of Buena Park
Boy Scouts Greater Los Angeles
BUILD Industries
California Immigrant Policy Center
Cancer Support Community Valley/Ventura/Santa Barbara
Center for Media Justice
Children's Institute
CLARE Foundation
Community Lawyers
Conga Kids
David & Margaret Youth and Family Services
Eco-Soap Bank
Earle Baum Center
Eisner Health
Food on Foot
Friends of the Children
Friends of Robinson Gardens
Greater Inland Achievement
Haven Hills
Hollywood CPR
House Ear Institute
I Have A Dream Foundation
Los Angeles Education Partnership
Learning Rights Law Center
Maryvale
Movember
Mr. Holland's Opus Foundation
Museum of Ventura County
My Life Foundation
New Horizons
ONE Archives
Pacific School of Religion
Pablove Foundation
Pancreatic Cancer Action Network
Proyecto Pastoral
San Fernando Community Health Center
Sharewell
SRO Housing
Stand With Us
Stray Cat Alliance
The Achievable Foundation
The Kavli Foundation
The Wallis
Themed Entertainment Association
TRUST South LA
Union Station Homeless Services
Upward Bound House
UCP of Orange County
The Writers Guild Foundation
Young & Healthy
YWCA Glendale and Pasadena